Event
2023 International Maternal Newborn Health Conference (IMNHC)
Date
May 8-11, 2023
Time
See program here
Location
South Africa
Description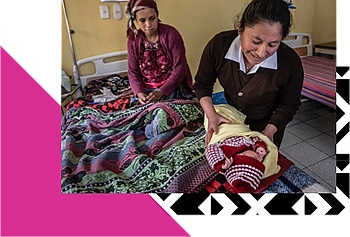 The  International Maternal Newborn Health Conference (IMNHC) 2023 will bring together the maternal newborn health communities in Cape Town, South Africa. More than 1,500 stakeholders from around the world will come together to accelerate solutions to improve maternal and newborn survival and prevent stillbirths as we strive to achieve the ambitious targets outlined in the Sustainable Development Goals. From plenaries to satellites to abstract programming, the IMNHC program includes over 180 different sessions.
The conference is organized by the AlignMNH Secretariat and the maternal newborn health community, and is designed to create an opportunity to bring forward new evidence, create an opportunity for conversation, and bring together maternal newborn health efforts. This is the first biannual IMNHC, and in the future an IMNHC will be held every two years to maintain our global progress towards improving maternal newborn health.
Conference objectives
Enable pathways to drive collaboration, coordination, cross-country learning, and alignment within the maternal and newborn health community.
Lead with evidence, share successes and effective implementation strategies, and identify promising solutions to improve maternal and newborn health and prevent stillbirths.
Review and recognize country, regional, and global progress toward MNH targets and milestones.
Prioritize actions to accelerate progress towards meeting the 2030 Sustainable Development Goals.
Build a dynamic community, including engaging the next generation of leaders.
As part of the conference, USAID Advancing Nutrition will explain the rationale for, and highlight the importance of, implementing evidence-based, high-quality interventions, tools, and resources at multiple levels to support caregivers to ensure optimal newborn nutrition, health, and development. Project staff will convene experts to showcase and discuss "Promoting Caregiver Well Being As Part of Holistic Nurturing Care" and lead a skill-building session on supporting caregivers in providing optimal newborn nutrition while delivering presentations highlighting the project's work.
---
Related links
• IMNHC 2023 website
• Official program, details and schedule
• USAID Advancing Nutrition session