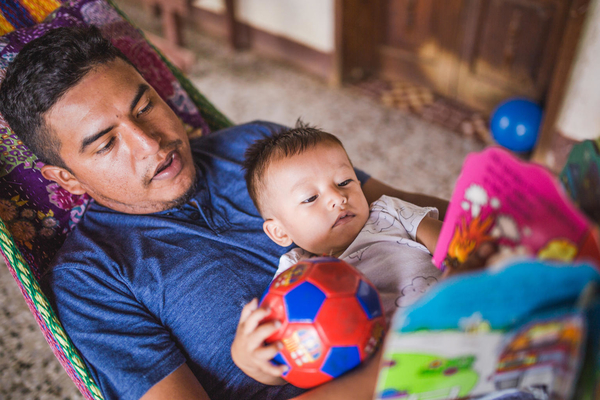 Date: 23 November 2020
Time: 8 a.m. to 9:30 a.m. EST
The world has come to recognize that investing in early childhood development (ECD) is paramount for individual, national and global prosperity. In 2015, early childhood development was included in the Sustainable Development Goals under Goal 4 (Target 4.2), reaffirming its centrality in the global development agenda.
This UNICEF and the Nurturing Care for Early Childhood Development Metrics Joint Technical Working Group of the Countdown to 2030 virtual event launched the 2020 Countdown Country Profiles for ECD, as well as a new measure of young children's developmental outcomes for SDG monitoring, the Early Childhood Development Index 2030 (ECDI2030).
The event convened a panel of experts and country representatives to discuss the current state of knowledge on ECD and rally partners around investing in strengthening the availability, quality and strategic use of data on ECD to support country and cross-country action and monitoring.
Moderator: Mark Hereward, Associate Director, Data and Analytics Section, UNICEF
Speakers:
Omar Abdi, Deputy Executive Director, UNICEF
Linda Richter, Distinguished Professor, University of the Witwatersrand, South Africa
Cesar Victora, Emeritus Professor, Federal University of Pelotas, Brazil
Ghassan Issa, General Coordinator, Arab Network for ECD, Arab Resource Collective
Claudia Cappa, Senior Adviser Statistics and Monitoring, Data and Analytics Section, UNICEF
Tonatiuh Barrientos, Director of the Center for Population Health Research, National Institute of Public Health, Mexico
Felix Phiri, Director of the National Nutrition Body, Malawi
Anshu Banerjee, Director, Department of Maternal, Newborn, Child and Adolescent Health and Ageing, World Health Organization
Background:
The Countdown Country Profiles give a clear picture of the situation of ECD by country and as such, are an important step toward establishing a global monitoring and accountability system on this topic. The profiles draw attention to progress as well as gaps, especially in data pertaining to the youngest children and in measuring services and practices to improve nurturing care. An initial set of 91 country profiles was released in 2018 and then expanded to 138 countries in 2019. This year, the existing profiles cover 197 countries, including new profiles for high-income countries.
As custodian agency of SDG indicator 4.2.1, UNICEF was tasked with leading the development of a new measure to track progress against the related target. In response, in 2015 UNICEF initiated a process of methodological development that involved extensive consultations with experts, partner agencies and national statistical authorities. This led to the development of the ECDI2030.
A recording of the webinar is available here (passcode: 3G@$W0WS).