Event
GSED Deep Dive: Understanding, Calculating and Using the D-score
Date
07 December 2023
Time
09:00 EST | 15:00 CET | 19:30 IST
Location
Online
Description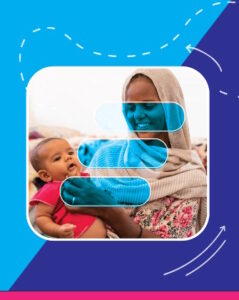 This WHO webinar is aimed at users of the Global Scales for Early Development (GSED). The GSED is an innovative package designed to measure early childhood development globally, using a scale called the Developmental-score (D-score). This webinar is meant to be a tutorial designed to provide an in-depth exploration of the scoring of the GSED measures, including a hands-on demonstration of calculating scores from GSED data.
The webinar is structured to cater to both technical and non-technical participants, ensuring comprehensibility across varying levels of expertise.
Highlights
Technical introduction to the GSED D-score: Understand the foundational aspects of the D-score
Practical demonstration using R & R-Shiny: A hands-on demonstration of generating D-scores, including a walkthrough of the Shiny app and relevant R packages.
Current and future usages and interpretation: A discussion of the practical uses of the GSED package and interpretation of the D-score
Presenters and Moderators
The webinar will feature a panel of experts involved in the conceptualization and development of the GSED.
Stef van Buuren (TNO, Leiden, The Netherlands)
Iris Eekhout (TNO, Leiden, Netherlands)
Dana McCoy (Graduate School of Education, Harvard, USA)
Gareth McCray (School of Medicine, Keele University, UK)
Jonathan Seiden (Graduate School of Education, Harvard, USA)
Ann Weber (School of Public Health, University of Nevada, USA)
Vanessa Cavallera (World Health Organization, Switzerland)