Event
Webinar Series: Strengthening Nurturing Care in Humanitarian Response
2: Programming in Action: Nurturing Care Integrated into National Health Systems
Date
18 October 2023
Time
13:00 UTC | 15:00 CET | 09:00 EST
Language(s)
English, French, Spanish and Arabic
Location
Online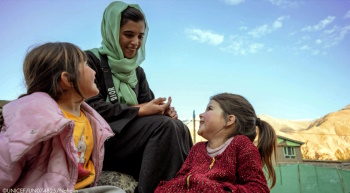 Humanitarian actors are able to provide lifesaving services and interventions to meet young children's holistic needs and help them buffer from the negative impact of emergencies and humanitarian crises; there is strong evidence favoring the implementation of equitable, comprehensive, and integrated programs that translate into better outcomes for young children affected by emergencies and humanitarian crises. 
Description
Building on the above, this webinar will present examples of age-appropriate interventions where nurturing care approaches have been successfully integrated into health responses and systems, significantly shaping responsive caregiving, early learning, adequate nutrition, good health, and protection of children, which are critical for children's healthy development. This will strengthen the understanding of the holistic nature of young children's needs and the features of quality responses that are responsive and sensitive to those needs by integrating nurturing care approaches.
---
Related Links